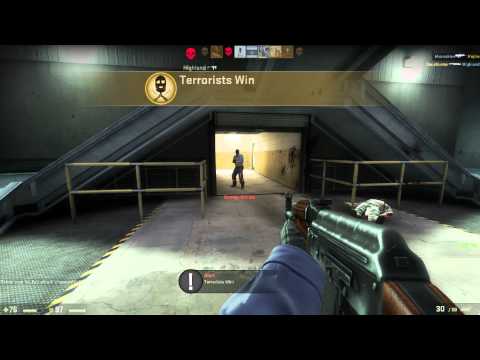 7 tags
Just spent about an hour trying to get email to...
And I got so frustrated because it wouldn't add my email address to my phone…. Turns out I had turned Data and Wifi off, so therefore it could not connect to the internet creating this stupid, easily solved problem I had FOR ALMOST AN HOUR. I feel so dumb and technophobe right now…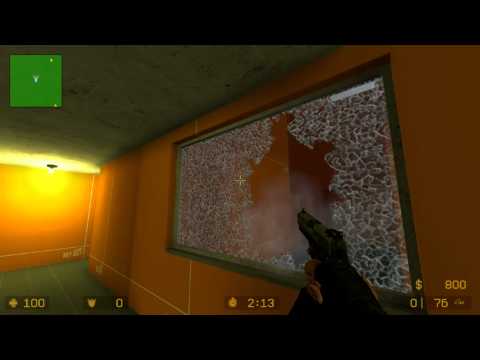 8 tags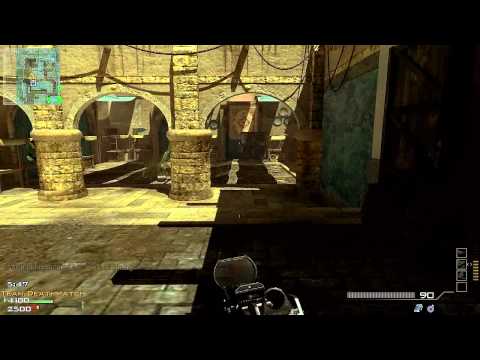 6 tags
I just realised...
I'm not actually keeping this blog updated as I said I would… damn it. Well in that case, I have got only like, 2 pictures coming up to show off my supreme lighting skills… sorta. But yeah, if anyone is interested, I will be doing a second Beta Map testing kinda thing on Monday 16th at 9pm BST (8pm GMT). Seeing as I forgot to say about the one that happened today, so therefore...
8 tags
minecrashadventures: For All The Cows Now to collect more cows… Haha, Love the Foo Fighters reference
I'm Back?
Hey there people! For those of you who actually care, I'm back to this blog, but not for Minecraft anymore, that all fizzled out around Christmas time… But instead I'm bringing you my experiences of PC games in review, "Let's Play", and commentary form! I will also be docutmenting some of my projects that will hopefully give me enough background experience to...
21 tags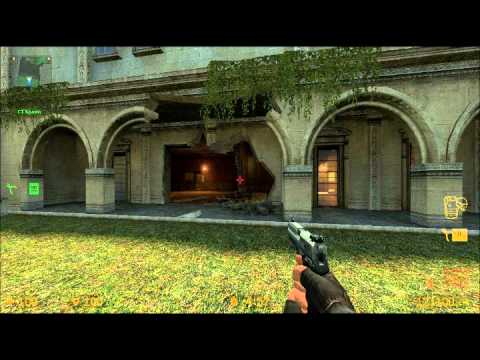 3 tags
3 tags
6 tags
We are nearly ready to open the server!
Okay, we are getting somewhere! With the website up (not fully complete, broken links here there and everywhere), starting buildings on the server nearly complete, and plugins all configured we are nearly ready to open the server! Just a few bits of testing going on, and no BIG glitches have been found yet! Of course, the biggest regret is that to actually do anything on the server, a forum...
2 tags
Website progress can now continue
Ergh, after wishing today would come so that i could spend a wholeday on developing the website, I get on the computer this morning to see the website is down. Great. Whole day of website development gone :(. But now it is back up, just as I'm about ready to go to sleep, so this is my conclusion: Sleep and Excreting is a waste of time. I mean, seriously, we spend pretty much half our lives...
5 tags
Wahoo! Progress is being made :D
The new URL is working, finally: http://blog.wincraftmc.net/. Which means I am doing what needed to be done right, so soon enough, you guys will be able to log onto the server with mc.wincraftmc.net, and you won't have to remember the IP address :D It also means I will be posting on this blog more often:) Forum progress is coming along well, and it should be ready to be opened again...
A quick hello and explanation :)
Hey there! As you may have noticed, we haven't been that active on tumblr recently… This is just because there's so many other things to do concerning the server, so we have been focusing on those things.  Good News has come out of this though Soon enough, we will have released a full website, fully equipped with forums, this blog page, and a secret that is linked with the...
6 tags
7 tags
OHAI Tumblr...
Lol, hey guys, long time no speak… I have been neglecting the Tumblr side of things recently, well as well as the server, due to A level Exams coming up… But these will be over soon, so I will be able to sort out everything to ensure smooth running of the server. I will also be using a tumblr Powered blog for the website homepage, so I can have other Administrators contributing to...
kiddkoopa asked: I'll make sure to come check out the server. =) But I have a question. Do you have any plans on turning on peaceful animals?
minecrashadventures asked: Outdated server! Is this because minecraft updated so we have to wait for bukkit to update...?
5 tags
Server Migration is underway!
I'm just uploading the files of the same world, so you will be able to keep all your creations! I will need to sort out permissions, mods, and commands before I release the IP, so it may not be until next weekend that I am able to release it as I have college stuff to do and I may soon have a Job. More info+ advert type stuff (signature banners, website links etc.) out by next weekend. IP...
kiddkoopa asked: Can you give me a map of the server with my location on it please? =)
6 tags
Wincraft Forums have been set up :D
Heya everyone, I have set up the forums for my Minecraft server now, which was my littleproject for the past few weeks, and the Forums can be found here: http://wincraft.noads.biz/forum I hope to see many of you signing up and contributing to our small community :)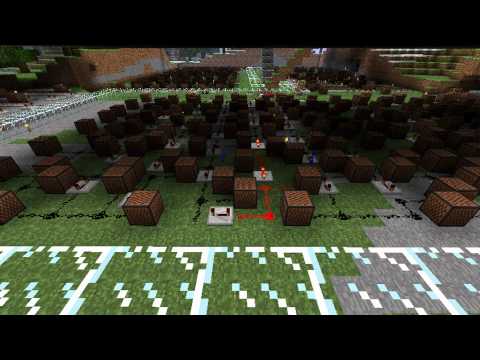 7 tags
Long time no see...
Hey Guys! (And girls) I haven't been on tumblr at all in the last few days, so no updates for a while D: This is because I've been working on a project that will definitely help the word spreading of the server :D, you'll just have to wait and see what it is ;). I have also been spending a lot of time on Dravethor's Far Reach Realm. It's such a fun server to play...
Im so pleased
The Wincraft World is not gone! Everything was saved correctly, and now access will be granted after a few testes tests of ranks, and make sure the new whitelist function is working correctly, to let people not on the whitelist come on now :D. I downloaded minecart mania and a few add-ons for it, so the new underground station will be working soon, and i will try my best so guests can use it,...
SERVER UPDATE
The update for hMod has been released, and I have now updated the server, but it seems to have messed the server up, and here I am hoping it hasn't messed up the save file, ebacuse I haven't done a backup for a few nights and I've done a lot of work D: But aside from that, I am getting a new Laptop soon :D so more support from comfort of my own bed :D
minecrashadventures asked: How come I can't connect to the server? and Have you updated hmod?
Finally got a destination for the subway :D
Which is the football stadium! ofcourse, there will be more, but just for the moment, theres these 2 stops, and i Had to dig from under water to make the second station :D Update on the server: hMod for 1.3 SHOULD be released tomorrow, by meaglin, but no-one is totally sure of an exact date, more likely to be early march, and it better be. I like it when I get visitors :D After it updates, all...
First images of the stadium :D
Seeing as Minecraft.net isn't working right now, I'm gunna post the pictures of my stadium quickly, only like 2, but they are cool IMO (the left side is complete now) view of the stadium from the South West of the building. and a lil bonus of Doompickles sleeping :D
Web Chatbox is now open :D
Hey, if anyone wants any instant help, all you need to do it go straight to http://wincraft.noads.biz/ and then talk to us (admins/moderators) online, without the need to go into minecraft :D I just need people to try out at the Mo though :D. Please use your IGN as your nickname :D
Do Monster Mobs spawn in caves without a spawner...
i seem to have come across no mobs in my caves :( still scared though XD
minecrashadventures asked: Your world isn't really that boring. :P I spawned in a sandy icy place by an awesome looking cave system after I dropped down into a huge pit, and swam up a waterfall... xD
I don't think I'll be able to open the server...
Trolling the internet, I find that hMod's unofficial update is most likely released on the 28th, and until I can get to grips with bukkit, get it to how it was and such, I won't be able to open the server :( sorry for any inconvenience again D: I will try my hardest to figure out how to use bukkit, and if anyone wants to help me, add me on skype  "bradley.page1994"
deathcab4booty asked: I tried to sign in today but the server let me know I wasn't whitelisted. I was wondering if it had something to do with me having beta 1.3 or if you updated your whitelist or whatnot and whathaveyous but either way, I'd love to take a look around! haha
I Didn't realise...
The following people can now use the commands /kick, /ban, /tp and /give: Me Doompickles Seedx kayakrgrl I didnt realise that with the basic server functions you can do this, and now also the actual minecraft server has got a whitelist, the whitelists I put on will actually work! I hope. These people will also be on the whitelist
Server is down again. *sadface*
I need to wait for an update of hMod, or wait for bukkit, and get that instead. Server will be down until a new mod update comes out, as peoplel are able to grief as guests now :( I'll inform you when its up :D
Servers now up again :D
Server is surrently unavailable for 1.3 users.
Minecraft has been updated, and my server client hasnt updated the servers yet, so i dont know how long it will be until we can log onto the server. I hope it will be soon :)